Perfect packaging. For special goods.
Immediately generated. Flexibly produced. Always environmentally friendly.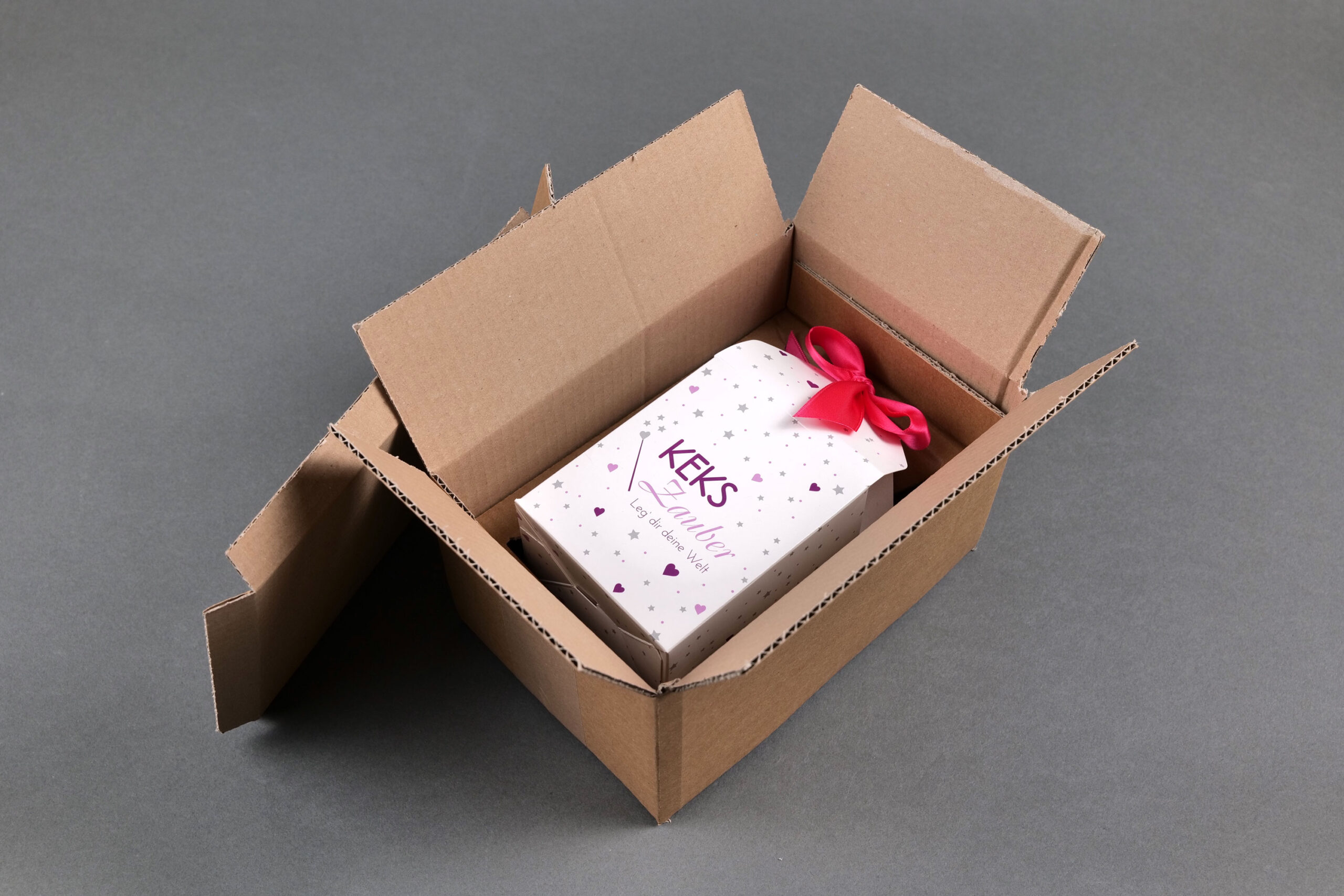 It's never been easier to design custom, secure, and attractive shipping packaging and order it in small batches right away.
And this is how easy it is
In just a few steps, you enter the dimensions of the shipping goods and can optionally add data such as goods type, weight and surface finish.
Alternatively, scan the goods using the Manyfolds Scanning App (available from Google Play or the Apple App Store) or upload a 3D file of the goods in obj format.
The Portal Editor is the complete solution for fast digital design of individual shipping packages. Package goods with different heights, change the arrangements, use existing outer cartons and view everything immediately in the interactive 3D preview. 
By the way, you can design as many packages as you want and manage and customize them as you like in your user account. 
In just 6-10 days from order, you will receive your custom shipping boxes delivered - as in an e-commerce order as a package and not on a pallet to keep the delivery time as short as possible.
Alternative from Q3 2023: Produce directly at your site!
With the Manyfolds MF1 machine, you get everything you need to immediately produce your own packaging created digitally in the portal:
Compact dimensions: The cutting plotter is only as large as an office copier; vertical material processing saves additional space.
Fast: Individual packages with inlays are produced in just a few minutes.
Cheap: Save 22% on the 2-year payment plan compared to the 1-year plan.
Production machine available from summer 2023; start of advance reservations: Beginning of 2023
So many advantages with a wide range of applications!
Manyfolds is particularly interesting for...
E-commerce and industry marketplace traders
E-commerce packaging on a whole new level, combination of different goods with or without product packaging.
Excellent for safe and stable packaging of fragile products, such as 3D printing prototypes.
Fulfillment, contract logistics and packaging service provider
Unique unboxing experience with "Welcome Spacer", clean and sorted merchandise, plastic and filler free.
There is much to be said for Manyfolds
Never before has there been such a versatile packaging system
Digital creation of box and inlay is a breeze
Easy input: simply enter the dimensions of the items to be shipped or import the commodity data.
Massive time and cost savings: State-of-the-art algorithms design secure packaging in real time - no external costs for packaging designers.
And so much more: merchandise layers, rows, placement; use your own outer boxes, 3D file import, etc.
Online order or future production with the Manyfolds MF1
Full freedom: Simply order online via the portal and have it delivered or produce on site with the Manyfolds MF1 machine.
Incredibly fast: only 6-10 days from order to delivery when ordered online, instant production with Manyfolds machine.
Simply affordable: Fair online product prices, Flexible subscription models with consumption-based components for the on-site solution.
Process-stable, simple and environmentally friendly packaging
Easy folding: All designs are optimized for fast fulfillment.
Eco-friendly: About 40% less packed air, 200g less CO2 per shipping package.
Excellent recyclability: use of only one type of material.
Unmatched unboxing experience: ideal presentation of goods, better reviews, undamaged goods.
Our contribution to a green future
Because smaller packaging has a big impact.
Less "packed air",
Less delivery traffic
No plastic fillings,
100% pure
Less material,
Less waste & energy
From the feedback we receive.
"Manyfolds was the best solution in our search for a customer-friendly, environmentally friendly shipping package."
Julia Deuter
CEO, Pläin
"We will be happy to sign a pilot contract & LOI for an annual subscription, as Manyfolds is exactly the solution we need for our production service."
Stefan Gierl
CEO, Gierl 3D-Printing Services
"Finally a packaging system that really suits my products and where nothing breaks during shipping."
Karin Christ
CEO, Delivery Queen
Would you like more information?
You would like to know more about our PACKAGING REVOLUTION?